A common failure is deterioration of a plastic Tee fitting in an assembly that comprises one of the heater hoses. The Tee fitting is not available from the dealer by itself. The entire assembly has to be ordered. In some configurations, the assembly may be NLA (No Longer Available). If this tee fails be sure to check the after run coolant pump is functional.
Typical assembly
Edit
The photos shown are of an assembly from a 1997 Eurovan Camper.
The part number shown on this assembly is 7D0 121 157L. That part actually consists of the tee itself, the three hoses that attach to it, and three clamps to secure the hoses to the tee. Purchasing this assembly is the most expensive replacement option.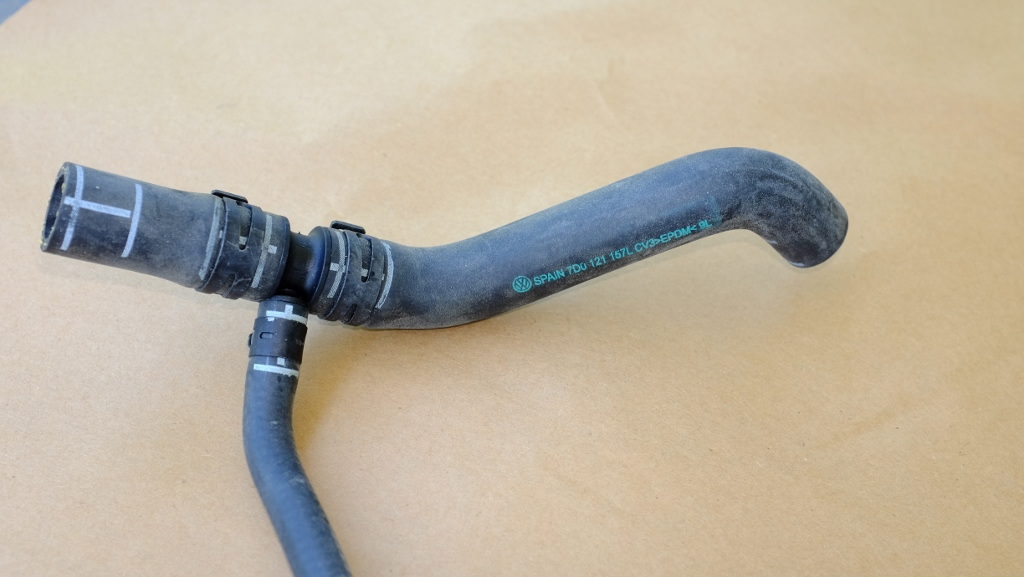 Possible Tee Replacements
Edit
The Tee fitting is basically a 3/4 X 3/4 X 3/8 Tee. As discussed on a forum posting here, a nearly identical replacement Tee can be ordered from the internet. This part has been seen listed as a Mini Cooper part with part number 17 12 7 518 614 and possibly as a Cadillac part.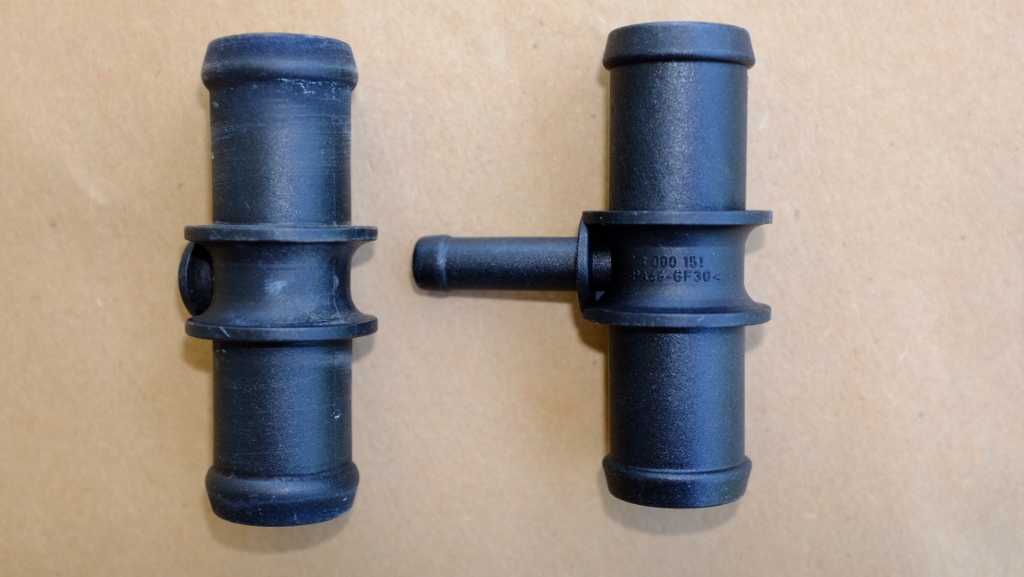 Another possibility might be a brass fitting like the 3/4 X 3/4 X 3/8 CAS UC417LF, which is intended for use on PEX plumbing.
Another plastic option might be a Dorman 47112 .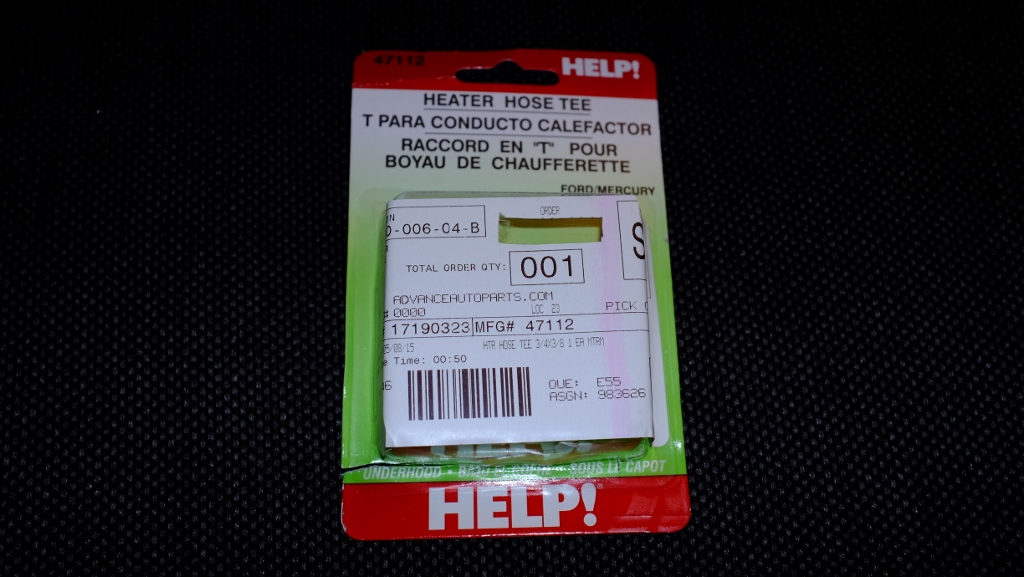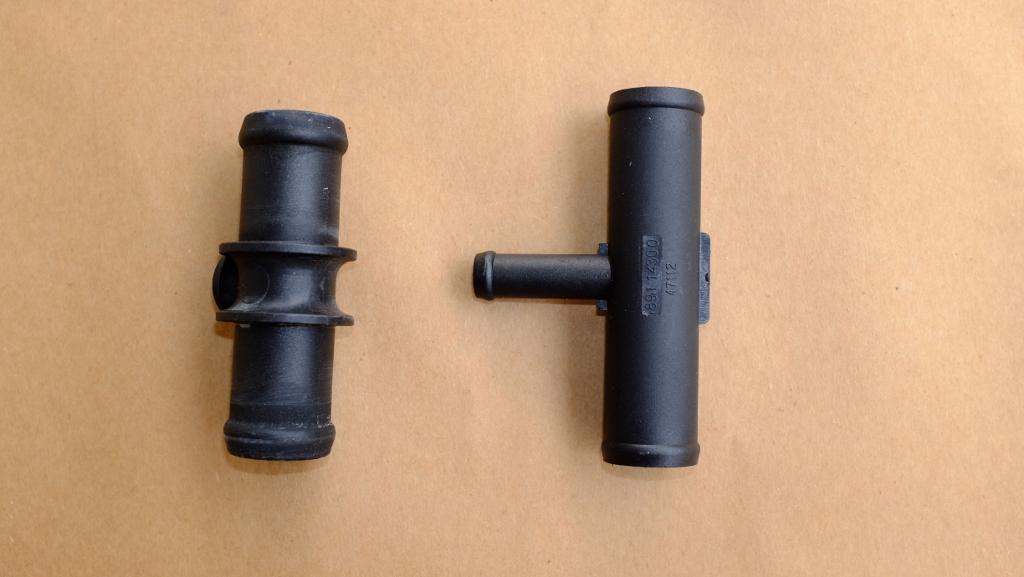 Here is another solution:
Mini Cooper R52 R53 Steel Water Hose Connector 3-Way 17 12 7 518 614
It's on ebay as of 2016June02