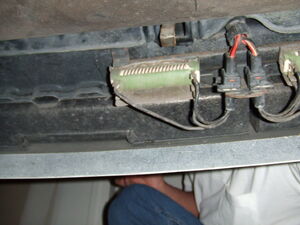 Resistor Location
Edit
1992 → 1995
Edit
On the 93-95 models, the resistors are directly beneath the left headlight, behind a rectangular body panel.
On the 1997 model the resistors are located under the lip of the front bumper near the belly pan latch. They are accessible without removing the belly pan.
Replacement
Edit
1992 → 1995
Edit
There is a video here of replacement on the early models.