It appears that the original part has been superceded by part number 7D0 959 781A. This part is the same in the left and right front doors, the sliding door, and the rear hatch on all Eurovans. Evidently it is also used on the left and right front doors and sliding door and rear hatch on Vanagons as well. The problem with fitting this new part is that the plugs on the wiring harness do not match up. It is apparent that the plug mismatch issue was intended to be solved by the provision of short 'adapter' wiring harnesses. These included:
701 972 390 for the two front doors on a Vanagon
701 972 390A for the sliding door or rear hatch on a Vanagon (reportedly discontinued without replacement 1SEP2009)
701 972 390B for the T4 Eurovan Trunk (?)
Vanagon owners have resorted to crafting their own solutions as described in this forum thread.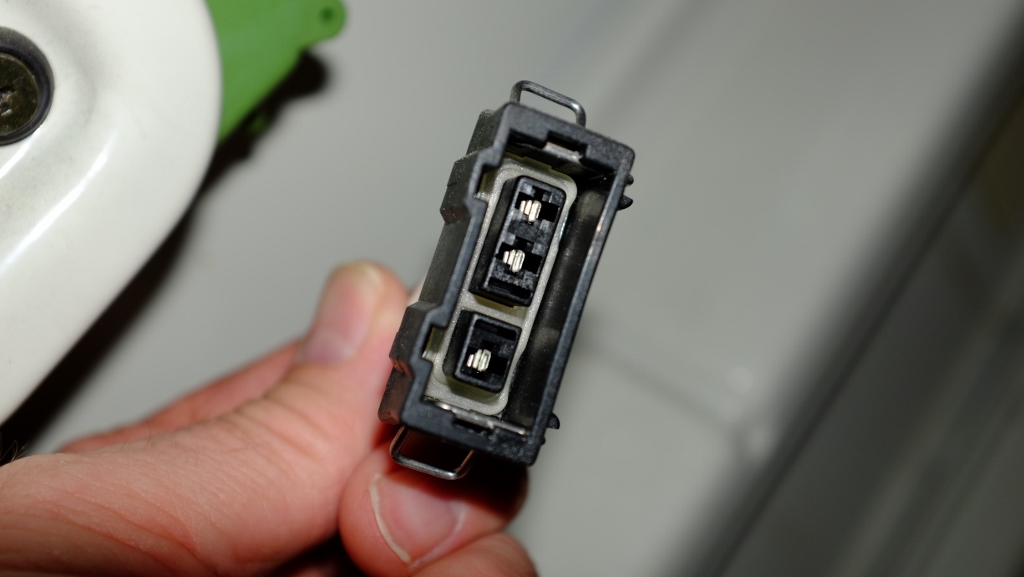 The adapter cable has 4 prongs on both ends.
At first blush, it may seem like the 4 prong male end of the adapter will not fit the 3 prong female end of the harness in the vehicle. One might consider:
Trimming excess plastic off the female bits
Using needle nose pliers to twist out pin 3 of the male side.
Finding a terminal removal tool to pull pin 3 from the male side.
None of this is actually necessary.
The adapter cable fits the existing harness just fine.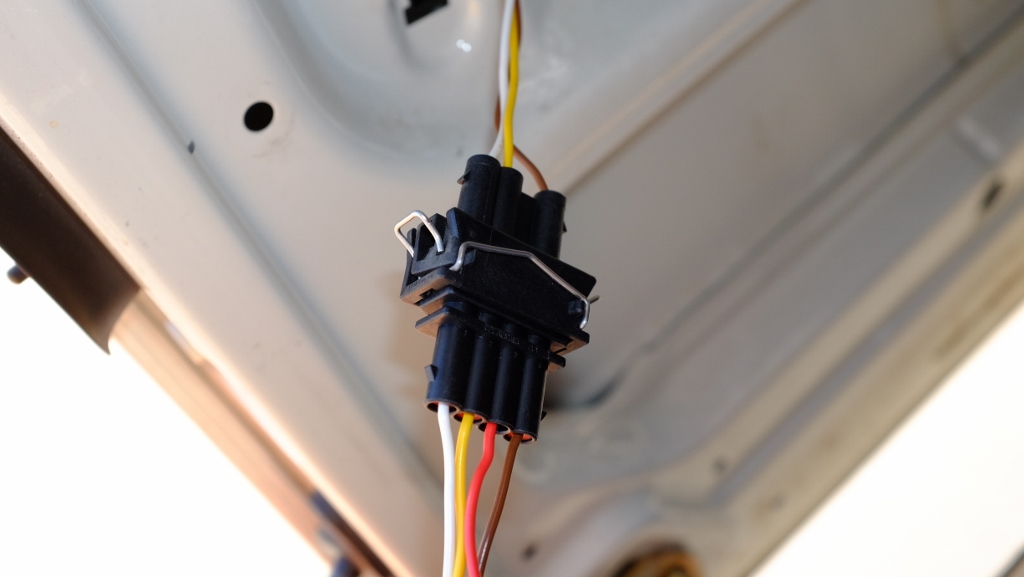 If you pull them back apart you'll notice some scuff marks where the male pin 3 squeezes between the female bits for pins 2 and 4. These are of no real consequence. You shouldn't remove pin 3 because this will also remove a small weatherproofing grommet around the wire.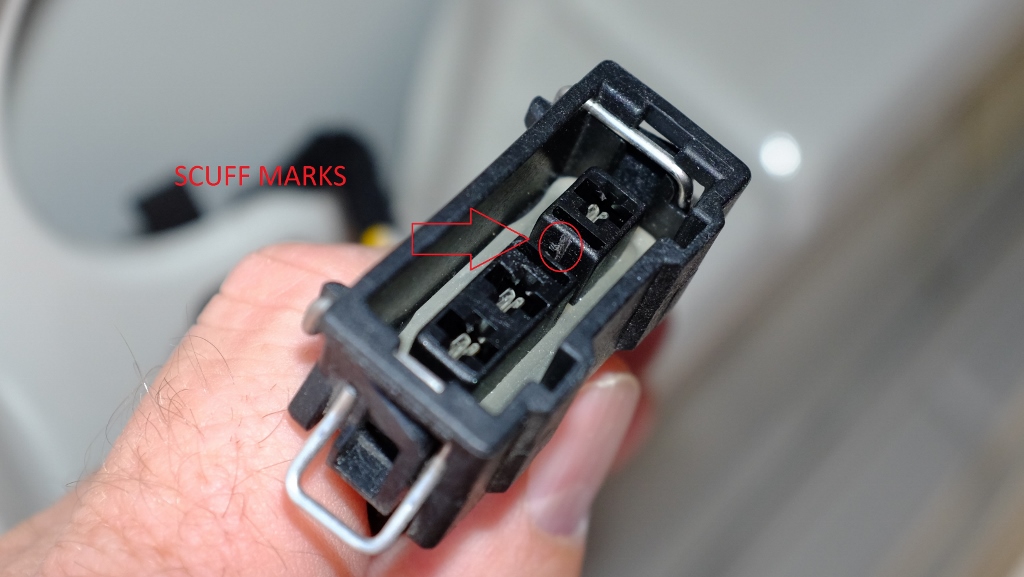 Since the male end of the adapter cable fits the female plug on the harness, one might expect that the male bits on a new actuator would fit into the harness as well. This would make the adapter cable superfluous.